Legacy Alliance was founded in May of 2019 at the close of a beloved hybrid school, Christian Education Alliance. The founding families decided to keep the best attributes of CEA alive and continue a legacy of teaching children to grow in their relationship with the Lord while excelling in academics.  We began with a group of dedicated teachers and loving families that jumped in alongside us with this mission.  Legacy Alliance lifted off quickly and was ready to start classes right on time.  When you can see everything coming together, and it is obvious that the Lord is blessing it, you have the perseverance, peace and excitement to work hard.  It has been well worth it!  The Lord provided abundantly in so many ways and we continue to see His blessing on Legacy Alliance.
Our Vision, Mission, and Purpose
Vision
Equip children and parents to be salt and light.
Mission Statement
To partner with parents in encouraging, equipping and empowering students to boldly launch into a broken world to glorify Christ.
Purpose
Faithfully carry out the Great Commission.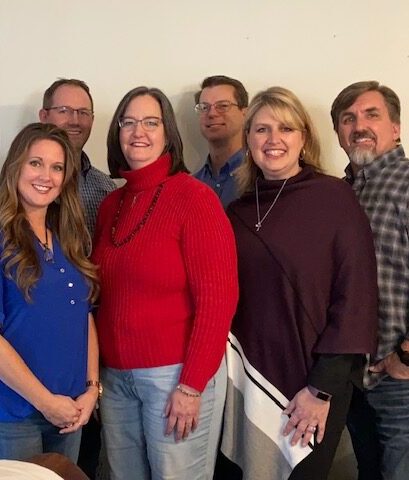 "Legacy Alliance was established in May of 2019, in the hearts of several home school families who shared a desire for a unique approach to education.  Circumstances, which God himself seemed to orchestrate, led these families to step out in faith to begin a program offering limited classroom instruction."
Our goal is to assist like-minded home school parents as they choose to remain actively involved in the education of their children.
We hope that your child will:
Grow in the knowledge and admonition of the Lord, and "… not conform to the pattern of this world but be transformed by the renewing of your mind" (Rom. 12:2).
Develop a strong, personal relationship with Jesus Christ.
Strive, to the best of their ability, to work diligently to acquire a strong academic base from which to enjoy future academic success.
Demonstrate respect and honor for others and self, who are made in the image and likeness of God, "esteeming others as higher" than self.
Encourage postponing one-on-one, "dating" for post-high school years when they are more mature and ready to seek God's will for their lives with regard to a mate.
Exhibit Christian character traits: self-control, honesty, perseverance, cheerfulness, obedience, meekness, helpfulness, and more.
Develop moral growth based on Rom. 16:19 and 1 Cor. 3:19a. We believe that "moral innocence" should be above worldly wisdom. "wise to the world, not "worldly wise." (Matt. 19:16).
"I love teaching at Legacy Alliance because of the great opportunities it has to offer.  Science experiments have been a blast with the seventh and eighth graders, and choosing great literature to read and discuss in class is one of my passions.  YAY Legacy!
– Jo Ann C.
Faculty
SWe are so grateful for Legacy. It is such a great fit for our family. We love that there is the chance to push and challenge our kids, to help them prosper in the future.
– Matt & Chenoa M.
Parents
"The friendships and connections formed here are very strong and the students continually build into each other. As servants of Christ, they keep each other accountable to their tasks and assignments."
– Max M.
Student